Adidas Customer Care Telephone Number | Corporate Adress, Email Id
Get a collection of shoes from Adidas company. Check Adidas Customer Service Contact Numbers and Email Id below to file a complaint on its services. Users can also reach the customer care team using its Official Website, Corporate Address, and Social Media pages mentioned below.
Adidas Customer Service
Adidas is a multinational corporation founded 94 years ago. The company headquartered in Herzogenaurach, Germany and it manufactures, designs clothing and accessories. It is the second largest sportswear manufacturer after Nike. Adidas company was established by Adolf Dassler at his mother's house. It is the holding company which contains Reebok sportswear company, Runtastic, TaylorMade golf company.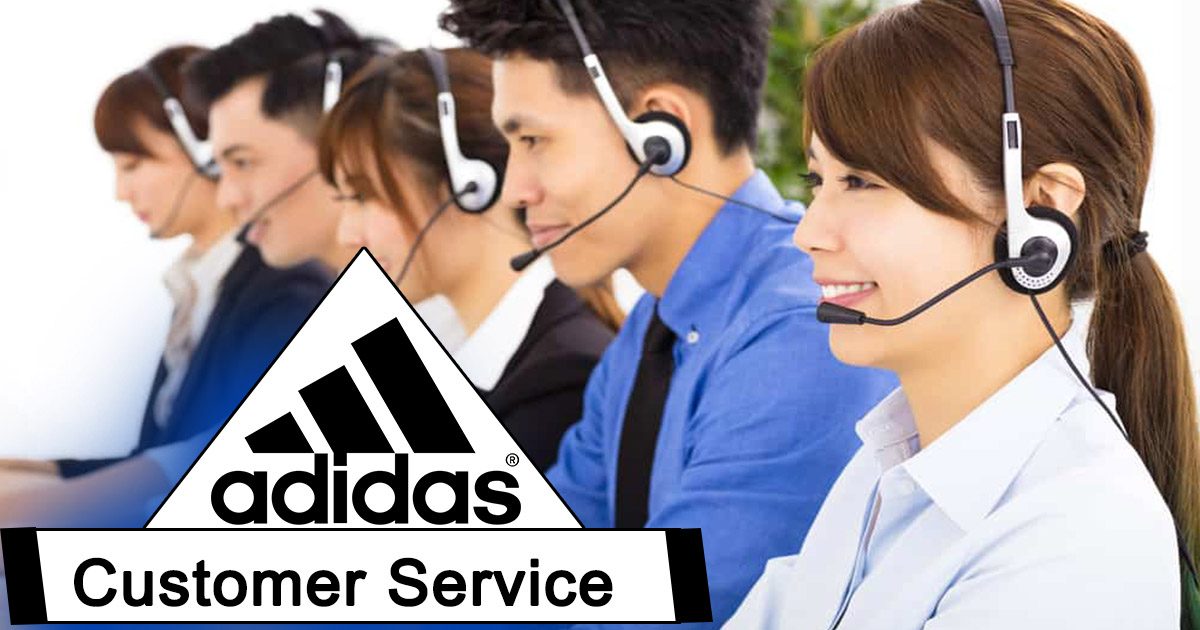 Adidas Group is formerly known as Dassler Brothers Shoe Factory. It was majorly into designing of Apparel, accessories and established in July 1924. The products of Adidas are Footwear, sportswear, sports equipment, toiletries. It sells its products either online or through its stores. The subsidiaries of it are Reebok, Matrix, and Runtastic.
Adidas Phone Numbers
Shop for shoes, clothing and new collections on Adidas. Get the information like offers and deals on products and services using customer service numbers. Check out Adidas Contact Numbers and Hours to file a complaint on its products. People can also track orders and cancel orders using the below support numbers.
Adidas Contact Phone Numbers
Customer Support
Adidas 800 number
(800) 982-9337
Adidas Team Support
1-877-409-0628
The Adidas number for each store changes from location to location. To get the number for your location, check out https://www.adidas.com/storefinder
Adidas Customer Service Hours of Operation
You can call Adidas toll free number, 1-800-982-9337 in between 5 am to 8 pm any day (it is available 7 days a week). However, the chat support is available 24/7.
Adidas Mailing Address
Users of Adidas products can complain about online orders, shipping, and others by writing a letter to its office. Individuals can write suggestions, opinions on its services using Adidas Corporate Headquarters Address.
Adidas America
5055 North Greeley Avenue
Portland, OR 97217
United States
Adidas Website
Adidas company official site is https://www.adidas.com/us. People can check men, women, kids apparel and accessories at home page. Get sports branded shoes of Adidas and order any product here. Customers can track orders, know contact details on its home page. Users can also give feedbacks from its home page.
Adidas Customer Service Email Address
Customers can drop a message or your queries and get assistance from this Adidas support email: care@adidas.com. Individuals can write messages, opinions on products through Adidas Email address. If you want to make a bulk order, you can email Adidas at bulksales@adidas.com. You can also buy gift cards for corporate use using this Adidas contact email.
Social Networking Sites of Adidas
Adidas Social Media sites are facebook, youtube, twitter, Instagram, Pinterest and LinkedIn. Users can stay connected with the company through its social networking pages. By using these social networking pages, customers can track their online orders and resolve issues. People can also communicate with the team via below social media sites.
Facebook: https://www.facebook.com/adidas/
Youtube: https://www.youtube.com/user/adidas
Instagram:https://www.instagram.com/adidas/?hl=en
Twitter: https://twitter.com/adidas?lang=en
LinkedIn: https://in.linkedin.com/company/adidas
Pinterest: https://www.pinterest.com/adidas/
FAQs
How do I contact Adidas customer service?
Adidas Store Customer Support Telephone Number is (800) 982-9337.
What are Adidas Customer Support Call Center Opening & Closing Timings?
People are allowed to call the Adidas call center between 5 am to 8 pm 7 days a week.
What is Adidas Support Corporate Office Address?
Customers can write complaints on delayed deliveries and shipping address through below Adidas head office.
Adidas America
5055 North Greeley Avenue
Portland, OR 97217
What is Adidas email address?
Adidas customer support email is care@adidas.com
Final Words
We wish that the information shared here about Adidas Customer care are helpful for customers for online order tracking. People can also leave a comment about product information. Customers can stay connected with our site to check the contacts of other apparel companies.